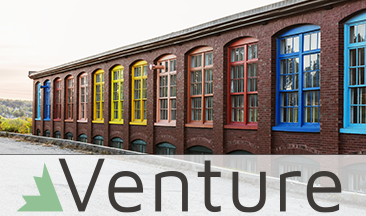 Carpets made of recycled nylon from fishing nets and fabric waste

VENTURE CARPETS innovates with a new generation of sustainable carpets made of recycled nylon from fishing nets and fabric waste.
While many manufacturers have closed their doors in Canada in recent years, Venture Carpets of St-Georges has seen a remarkable increase in sales due to the popularity of Quebecers for products made here.
With three plants in St-Georges, Venture Carpets is the only company in Canada to offer products that can contribute to LEED building credits. A large part of its carpets are made from recycled nylon from fishing nets recovered from the oceans and from aquaculture, as well as from fabric and carpet yarn waste.
Its decorative carpets are sold at major retailers such as Rona, BMR (Venture Carpets), Patrick Morin (Roomio) and others.
Recently, Venture Carpets has developed an automated sewing machine with partners in Beauce. This machine makes it possible to double the volume of business with the same number of employees. The Beauce-based company, which is managed by Richard Duval, Alexandre Lacroix and Stéphan Guindon, has 250 employees.
Source (Original article): Hausse remarquable des ventes pour tapis venture, Patrice Moore, Coolfm 103,5, May 21, 2021
Photo: Venture Carpets
---
ON THE RADIO
The innovative adventure of Tapis Venture in Saint-Georges
Richard Duval, president of Venture Carpets, answers questions from host Jean-François Routhier on the radio show "Le Trafic".