Many companies are investing in equipment and labor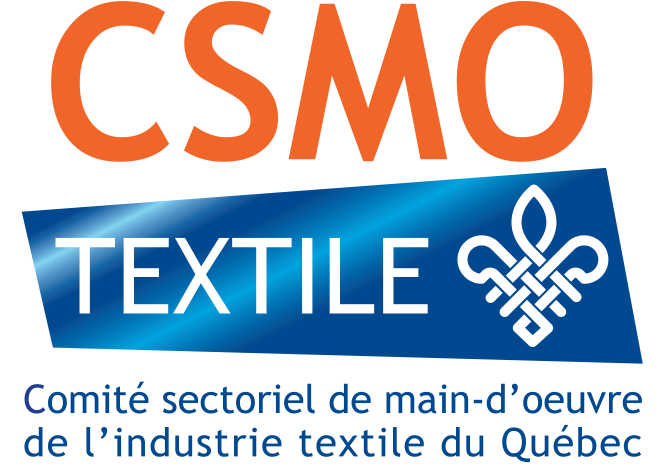 Saint-Hyacinthe, Québec, May 26, 2020 – Québec's textile industry – made up of nearly 400 companies established in many regions of Québec – is working at full capacity to meet the pressing needs of the health sector for personal protective equipment. Many players are not hesitating to transform their operations, invest in the purchase of new equipment and recruit and train new workers. The Workforce Sector Committee in Textile (CSMO Textile) and TechniTextile Québec work closely with the organizations to support them in their efforts.
The new contracts awarded by the governments of Québec and Canada give the industry the opportunity to demonstrate its capabilities and expertise in the medical field, a segment that – until now – has been sourced abroad. "As a sector, we intend to maintain and improve the domestic production capacity needed to supply this new strategic niche in the long run. We are proud to manufacture textiles and uniforms to protect front-line healthcare workers every day," says Dany Charest, General Manager of TechniTextile Québec, the Technical Textile Materials Cluster.
Thousands of washable and disposable products – such as masks, gowns of protection levels 1, 2, 3 and 4 as well as several bedding items – are currently being manufactured every week. The industry relies on a complete value chain to meet the demand. "For more than 150 years now, we have maintained our expertise in the manufacture of yarns, textiles, textile-based products and knitted clothing. This integrated and complementary network is a real asset that we are committed to continuing to develop," says Dany Charest.

Proud and committed to helping medical personnel
With over 10 000 workers, the sector offers a number of tailored employment and training opportunities. "Hundreds of positions are currently available. Industrial sewing machine operators (ISMO) are particularly sought after. Companies are willing to provide on-the-job training for people interested in these trades, which require basic attention to detail and manual dexterity. They offer advantageous working conditions as well as working hours that promote work-family balance. All you have to do is want to learn to discover this stimulating world," explains Linda Cyrenne, Executive Director of CSMO Textile.
In addition to industrial sewing machine operators (ISMO), several other positions are currently in demand by employers, including weaving and knitting machine operators, tailors, labourers or material handlers, and production managers and directors. "Our team has developed specialized training programs to prepare the next generation and interest people who want to discover the world of textiles. The sector offers many interesting opportunities in the regions where it is sometimes easier to harmonize personal and professional quality of life," adds Linda Cyrenne.
Several positions are accessible on the CSMO Textile website at emplois.csmotextile.qc.ca/liste-des-emplois/. Companies that favor a Québec supply chain, from textile production to the manufacture of the finished product, display TechniTextile Québec's Bien d'ici logo.
About the textile industry
According to the CSMO Textile, Québec's textile industry is made up of nearly 400 companies specializing in the manufacture of textiles, textile-based products and knitted clothing. The industry produces nearly 50 % of Canadian textiles and is distinguished by the breadth of the fields in which it operates. It has been one of the key sectors of the Québec economy for over 150 years and continues to stand out for its remarkable advances in the development of value-added technical materials. The textile industry employs more than 10 000 people.
About TechniTextile Québec
TechniTextile Québec, a cluster of excellence created in 2017, brings together all the industrial, technical, scientific and government players involved in the value chain of the technical textile materials sector in Québec. The pole of expertise, an initiative of the ACCORD approach of the Ministère de l'Économie et de l'Innovation, aims to promote the sustainable development of the industry. By its name Bien d'ici, TechniTextile Québec refers to value-added technical textiles manufactured or transformed in Québec.
About the Workforce Sector Committee in Textile (CSMO Textile)
The mission of the CSMO Textile is to promote the training and development of a quality workforce and to support businesses in the effective management of their human resources. Through its knowledge of the sector, its training and webinar activities, its promotion of the industry and its services, the CSMO aims to further the development of Québec's textile sector.
###
For more information:
Nancy German
Primacom
514 924-4445
nancygerman@primacom.ca