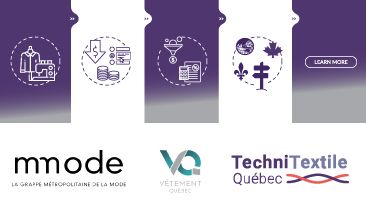 [Economic Report] Measuring the economic value beyond the price tag
Context of the study
Québec's apparel manufacturing industry is a stable and important contributor to Québec's economy. However, the industry faced major disruption during the pandemic as clothing retail sales virtually dried up across the globe.
The industry was called upon to assist the government in dealing with the national health crisis and the global shortage of PPE. The industry responded and a domestic apparel PPE sector was developed to meet the need in record time.
As global PPE supply has stabilized, governments have been non-committal as to whether they will continue to support the local sector. Manufacturers are unclear whether to remain in the niche or abandon it. As a result, this niche is at risk of being lost.
Key recommendations
This report demonstrates that the government can at the same time - be fiscally responsible, protect the population from another global health crisis, respect international trade commitments and assist domestic apparel producers to become an even greater economic engine in Quebec.
While domestic product is usually more costly than imported product, these costs can at times be justified. The results of the economic contribution model in this study demonstrate that a premium of 23% could be paid for a domestic apparel product over an imported product to yield the same net cost after taking into account all the incremental taxes collected by governments.
Main recommendations :
The government should support a domestic PPE industry in order to help protect the public in the event of another crisis.
Government and industry should work together to set a minimum percentage of PPE purchases that could be allocated to local manufacturers.
Beyond establishing a minimum percentage of domestic purchases, scorecards can be adapted to consider the best value as opposed to the lowest cost.
Finally, it is important to take swift action. Quebec's local PPE manufacturing capabilities are beginning to deteriorate as companies consider turning away from PPE due to the government's apparent lack of commitment to the sector.
Presentation of the study
TechniTextile Québec is proud to have collaborated to this study. This study demonstrates the dynamism of the sector and identifies possible solutions that could contribute to the economic recovery and security of Québec.
This study was made possible thanks to the financial contribution of the ACCORD approach, an initiative of the Ministère de l'Économie et de l'Innovation, as well as the following manufacturers and organizations: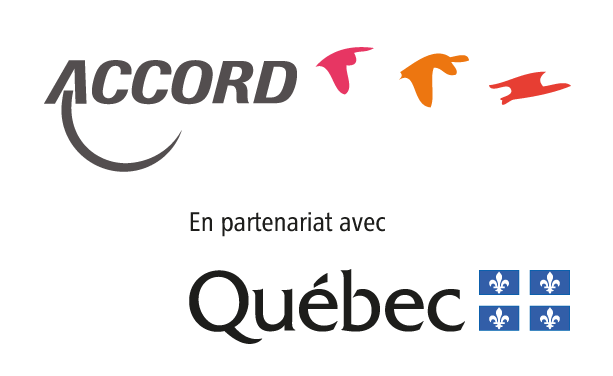 Cansew, Chemise Empire, CSMO Textile, Dristex, Duvaltex, Eco Uniform, Entreprise Prémont, CTT Group, Joseph Ribkoff, Judith & Charles, Logistik Unicorp, Medicom, Quartz Co., Shaka, Shefford Textile, SP Apparel, Textiles Monterey, Vestechpro, Wazana Gloves, YKK Canada, Yoga Jeans, and
The metropolitan fashion cluster and Vêtement Québec